Control Accessories
CNC-Hand-Held Control Unit HBE
For better control and especially easy machine operation. With electronic handwheel, controller for feed and positioning feed. The CNC hand-held control unit makes it easier for the user to set up the CNC machine. Thanks to the dust-protected keyboard and robust structure, the hand-held control unit is ideally suited for had workshop use.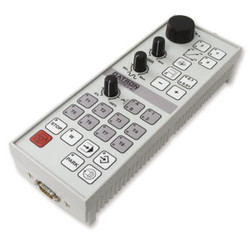 Protective Keyboard Membrane TS
The protective keyboard membrane protects the keyboard of the operating terminal from the usual contamination one finds in workshops. The touchpad function is not impaired by the protective membrane.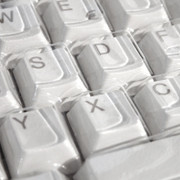 Other Accessories
Digital input/output module
The digital input/output module for machines with S1 servo control is used for executing control tasks in DATRON milling machines. For instance, proximity switches or microswitches can be connected to the digital inputs in order to check whether workpieces are fed correctly. The digital outputs can be used, for instance, for switching solenoid valves in order to actuate pneumatic cylinders, or for starting the handling procedures of a robot or a PLC. The inputs and outputs of the I/O module are controlled directly with macro commands. In this way, it is very easy for the user to integrate the evaluation or control of external components in DATRON macro programs.
Compressor
The distinguishing features of JUNair compressors are their compact and sturdy construction as well as an almost noiseless, vibration-free operation. These compressors have been designed in such a way that they require minimum maintenance and are very easy to operate.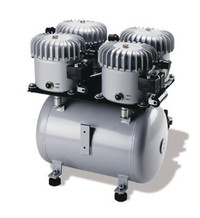 System workshop trolley
The system workshop trolley with six drawers provides sufficient space to keep tools, manufacturing documents, etc. The drawers can be locked.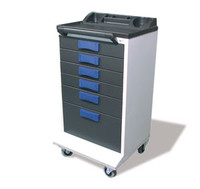 Vacuum pump VP
DATRON offers the right vacuum pump for every application. The required pump size is mostly dependent on the clamping surface of the used vacuum plate.