DATRON PerfectCut

Brochure
Fast, precise and contour accurate HSC milling for excellent surface quality.
To achieve ideal reproductions of most complex geometries in HSC milling, DATRON has invented the surface smoothing package PerfectCut. With PerfectCut your DATRON M10 Pro, M8Cube and C5 achieve utmost performance levels and machine perfect surfaces and contours without the need for post-processing – enhancing your productivity!
Production increases

You achieve high-quality milling results faster

* Significant improvement of manufacturing quality at shorter machine run times
* Less optimisation efforts when programming
* No reworking needed usually

Better surface quality in a shorter time

Achievement of better surface finish of workpieces within the same or shorter production time

* Increased path accuracy
* No faceting
* Perfect surface

Your lead particularly in micromachining

You can mill even the smallest free-form surfaces and complex geometries and get perfect results

* Very high surface quality with all materials
* Fast processing with very short segment lengths
* Finest NC blocks with maximum feed rates

Perfect results, faster

Your productivity is taken to new heights

* Fast programming
* Fast calculation
* Fast production

Your machine is protected

Your machine stays "fit" longer, even at high-volume production

* Less stress on all mechanic parts (especially the spindle) due to smooth running
* Higher capacity while protecting resources
* Increased end mill durability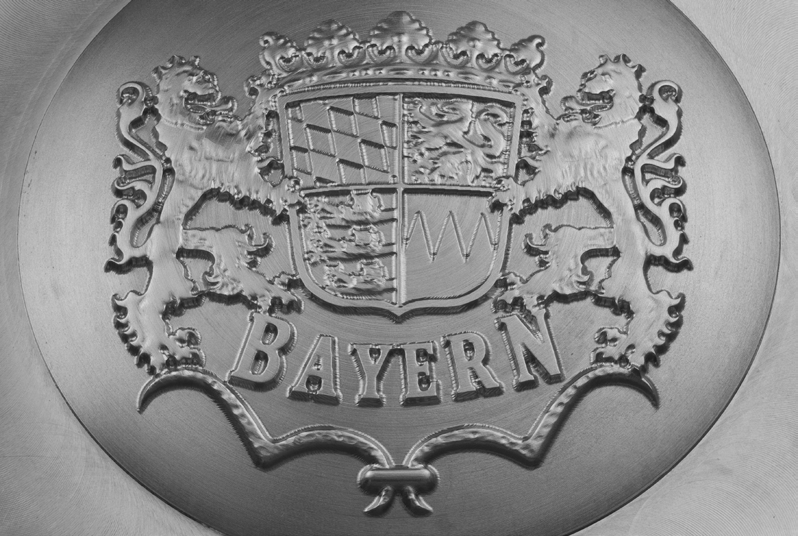 DATRON CNCv9
Milling-, Drilling- and Engraving programme
The Best is the Enemy of the Good
Unfortunately this saying also applies to software development. However, you can be sure that DATRON will always be a step ahead in this respect, only offering such updates and new versions with user benefits for which we put our hands into the fire..
This is also the case with the V9 CNC machine software. It offers higher performance than the previous version, simultaneously simplifying handling for the operator. It also provides many additional options. This is achieved by additional CAD interfaces for accessing already existing data and the simplification of commands.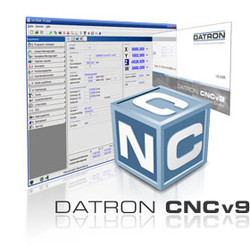 DATRON works with all established CAD/CAM solutions
3D-CAD/CAM Software
With DIN/ISO standard interfaces and an APT (CL-Print) interface, each DATRON machine is compatible to all standard 3D CAD/CAM programs. As standard DATRON use SolidWorks and as an integrated CAM module SolidCAM.
Our customers e.g. use the following programs:
AutoCAD
SolidCAM
IBM: CATIA
Pro-Engineer
MasterCAM
PEPS
Surfcam
Edgecam
u.a.
2D CAD/CAM-Software
The CAD/CAM software package PrimCAM offers excellent features at an affordable price. Its clearly structured menus allow even beginners to write CNC programs in no time at all.
Engraving Software
From the simple plate engraving to the creation of complex embossing dies Type 3 fulfils all wishes where artistic or technical applications are concerned. Operating Type3 on a DATRON milling machine you will quickly achieve optimum results.
PrimeCAM
MasterCAM
SolidCAM
Type3